About the DSBA Program
The Data Science and Business Analytics (DSBA) is an online Masters' program offered by the Departments of Computational and Data Science and Management Studies at IISc. This program is designed for working professionals to earn a full-fledged M.Tech. Degree from IISc, the top university in India, through an online instruction format that is on par with the residential M.Tech. program. Students have the flexibility of completing 8-10 courses and a capstone project over a 2-4 year period to earn their degree. All courses are taught by full-time faculty at IISc, renowned for their world-class research and development, which permeates into the lectures and practical sessions. A unique feature of the program is its blend of data science concepts both from a technology and a business perspective, that helps to train future technology leaders in data and AI driven industries.
Unlike other programs, admission to the online M.Tech. program at IISc is through a partnership with your parent company (sponsoring institution) and IISc. Applicants from the company are nominated and go through an admissions interview at IISc that evaluates their ability to be successful in the program. For more details, see the Admissions section.
Program Features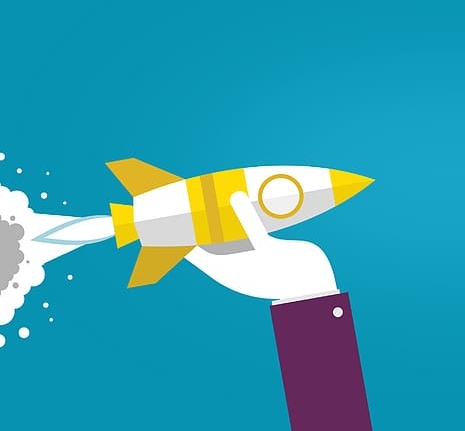 Future-proof your Career
A Masters' degree from IISc prepares you for future leadership, and even a subsequent Ph.D.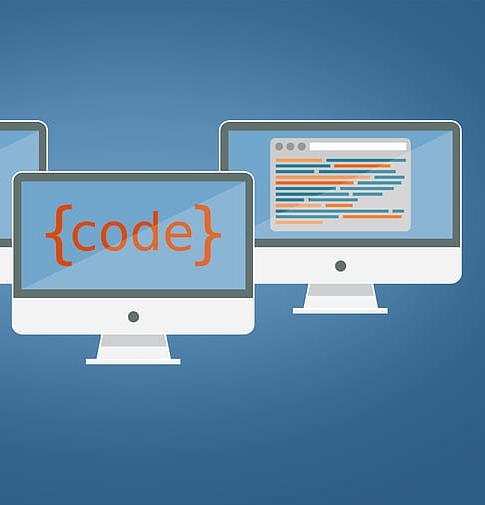 Upskill on AI/ML Methods, Technology & Business Domains
Learn cutting edge data science methods and data engineering at scale, with application to diverse business domains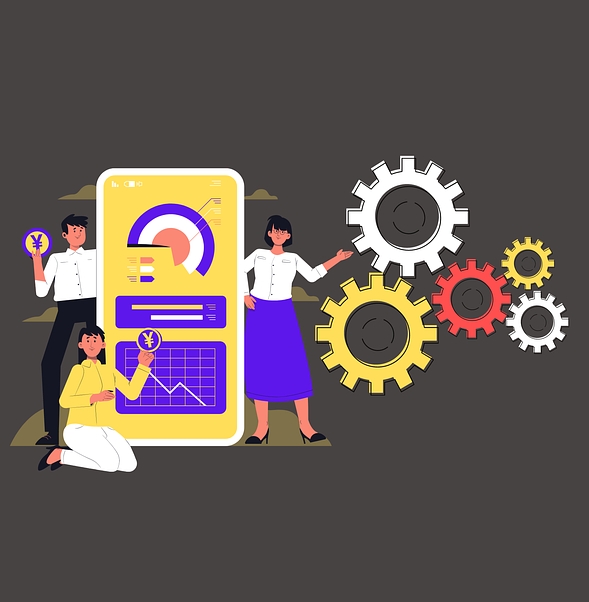 Blends Theory with Practice
Establish rigorous foundations coupled with hands-on practical applications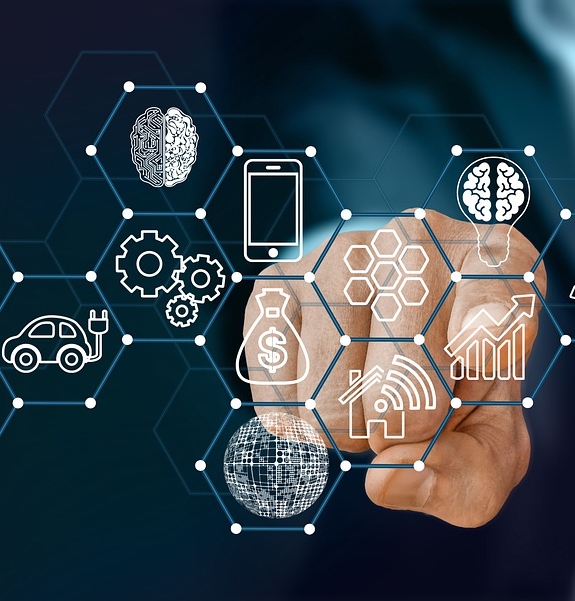 Capstone Project in your Industry
Validate your learning through a Capstone Project relevant to your specific business or technology domain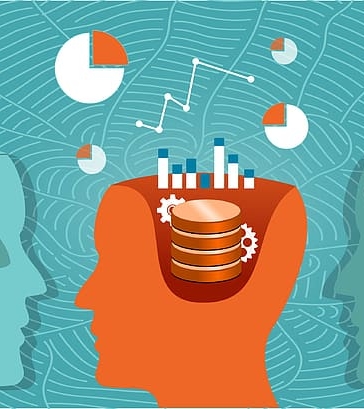 Learn from the Leaders
Full-time IISc faculty teaching the program are reknown researchers and practitioners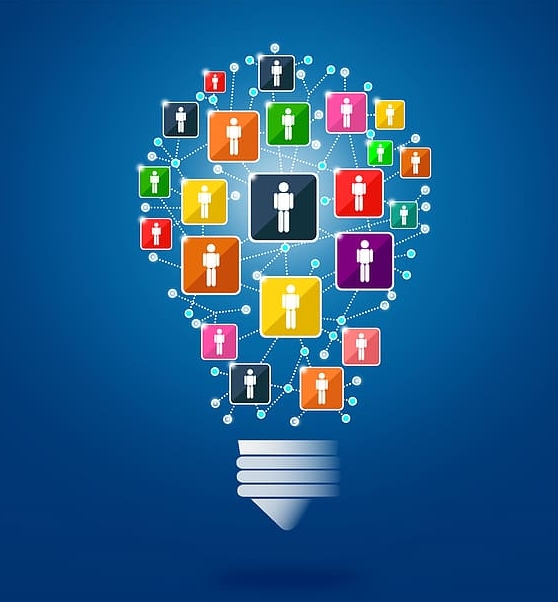 Collaborate with Best-in-Class Peer Group
Our selective admissions through industry nominations and small class sizes allow you to network and collaborate with peers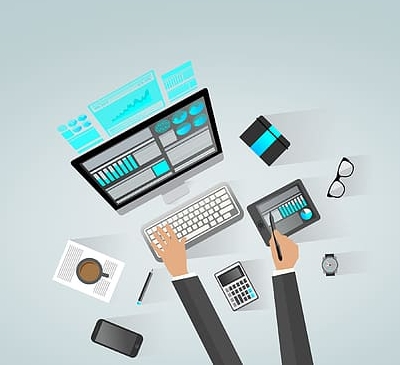 Work-Life-Study Balance
The self-paced study offers 3 years for completion, with additional break in study for business and life events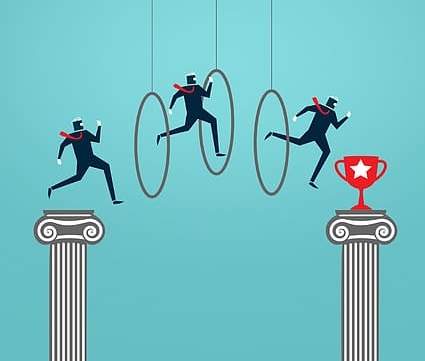 Sponsored by your Company
Admissions are through nomination by your parent company and fees are paid by them too. Be rewarded for being an out-performer!
Program Structure
Students admitted to the M.Tech.(Online) program on Data Science and Business Analytics need to complete the following requirements within a 2-4 year period to earn their degree. Students must get a passing grade in a course for it to be counted toward their degree. More details are under Program Details and Courses.
Core courses
12 credits
These three courses of 4 credits each have to be mandatorily taken and completed by all students in the program. These are typically taken in the first and second semesters.
Introduction to Data Science
Foundations for Business Analytics
Data Engineering at Scale
Elective courses
20 credits
Students have to complete at least 20 credits of elective courses. Each course typically is for 3-4 credits. See the course details below. These courses can be taken at any time during the program, as long as the student meets its prerequisites. Not all electives are offered in all years, and others may be added over time.
Financial Analytics
Practical Machine Learning
Data Mining
Operations Research
High-performance Computing in Data Science
Deep Learning and Computer Vision
Capstone Project
32 credits
A capstone project for 32 credits has to be completed over two terms, and can be started after completing all the core course requirements. The project topic will be proposed by the student, with relevance to their professional work, and utilizing skills gained during the degree program. A faculty mentor will offer high-level feedback on the project. There will be a midterm evaluation at the end of the first term and a final review after the second term, by a committee appointed by the Program Curriculum Committee (PCC).
The PCC
The faculty managing the DSBA program and offering courses are drawn from the Division of Interdisciplinary Sciences at IISc, and specifically from the Departments of Computational and Data Science and the Departments of Management Studies. These are the same faculty who teach the other flagship post-graduate courses (M.Tech. in Computational and Data Science, and Master of Management) for full-time students at these departments. The faculty members bring the same world class expertise to the courses offered as part of the DSBA program.
The Program Curriculum Committee (PCC) is responsible for all academic matters of the program. The following are its members.
Why DSBA?
According to BA Times and US Bureau of Labor Statistics a Management Analyst with a Bachelor's degree has an expected salary of US$85,000 per year, while with a Master's degree, an Information Scientist expects US$122,000 per year and an Analytics Manager expects US$160,000 per year.
Why DSBA?
Our program is targeted at professionals who have between 2-8 years of industry experience. This allows you to fully utilize the skills and challenges you have experienced at your work to draw the full potential from the program.
Why DSBA?
Unlike a purely technology-oriented data science, AI or machine learning degree, we blend the foundational and technological aspects of data science with their practical relevance to business settings. This equips our graduates with skills required for being technology leaders as well as business leaders.
Why DSBA?
The same experts who teach students on our full-time post-graduate students on-campus at IISc will handle the courses of DSBA. In fact, many of the online courses draw upon existing course content for our full-time programs.